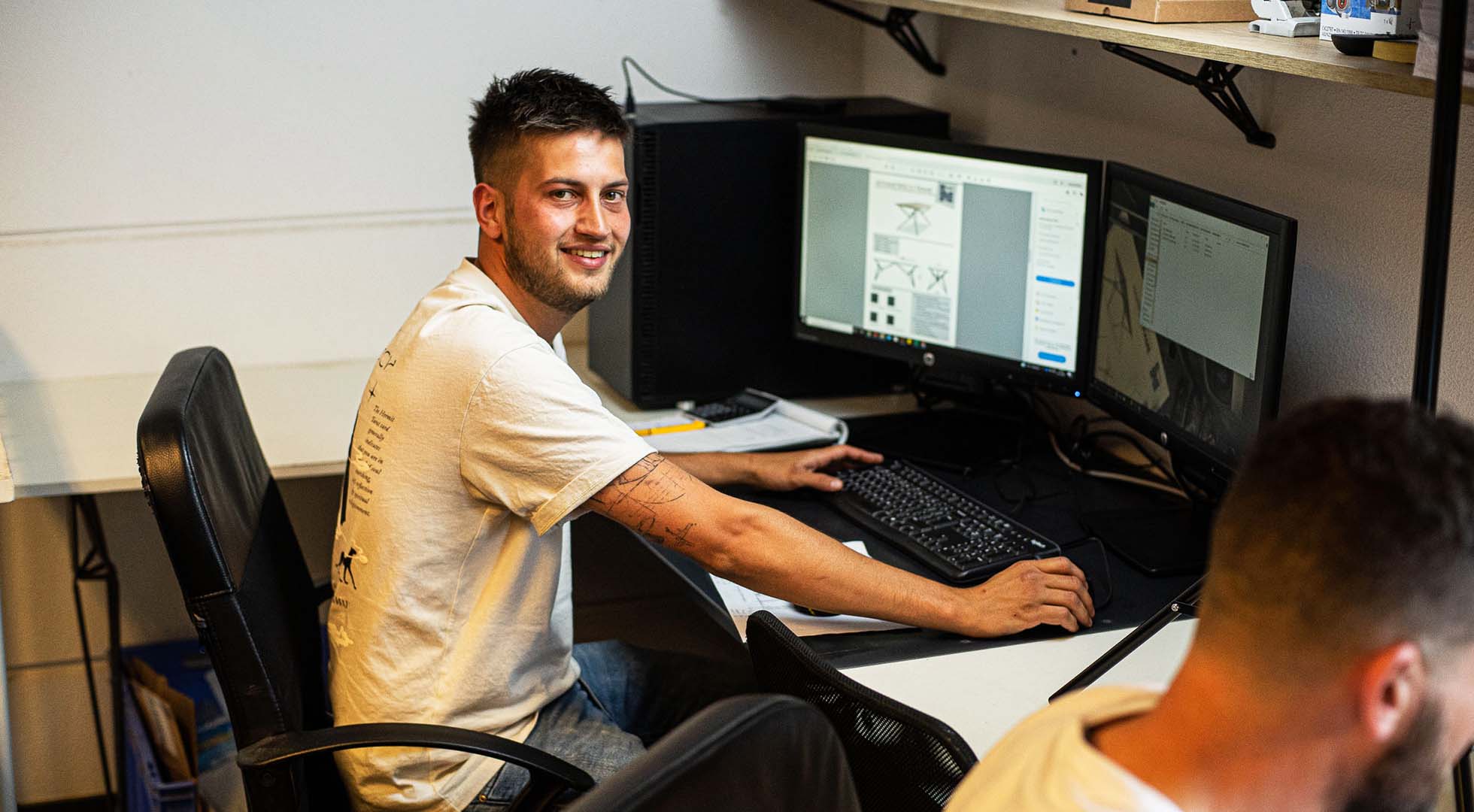 Mike de Leau – Project Manager at Indusigns
One project even more beautiful than the other
Mike has been part of the Indusigns furniture for years. He was already there in Amsterdam when he was involved with our lighting as an intern. After a while with another employer, he came back to us. If necessary, he stands his ground in the workshop, but mainly he is involved in project management. He works out designs so that they are ready to order and in the meantime maintains close contact with our clients. He has now completed countless eye-catching projects, with more than satisfied clients time after time.
I am 29 years old and live in beautiful Deventer. I successfully completed the study Industrial Product Design at Hogeschool Windesheim in Zwolle.
I graduated from Indusigns when they were still in Amsterdam. I have been working for them for 3 years now.
I am a project manager and I deal with everything that comes with it on a daily basis. I am involved in every project from A to Z. This is how I design interior and then also work it out technically. I make sure that all materials arrive on time and I maintain close contact with our clients.
Thinking in solutions! A solution can be devised for every "problem".
At the weekend I go to the pub and enjoy specialty beers and lots of fun. The next day I like to take a good walk or a mountain bike ride through the woods, after which I usually dive into the shed to do some odd jobs.
Let me lie down, a good night's sleep is the most important thing.
There is a solution for everything!
"Mike is a loyal employee, with a lot of knowledge. He builds good relationships with our clients and makes every project a success. In addition, he stands his ground in the workshop and is always there for his colleagues!"
Gijs Bodt
– Owner Indusigns