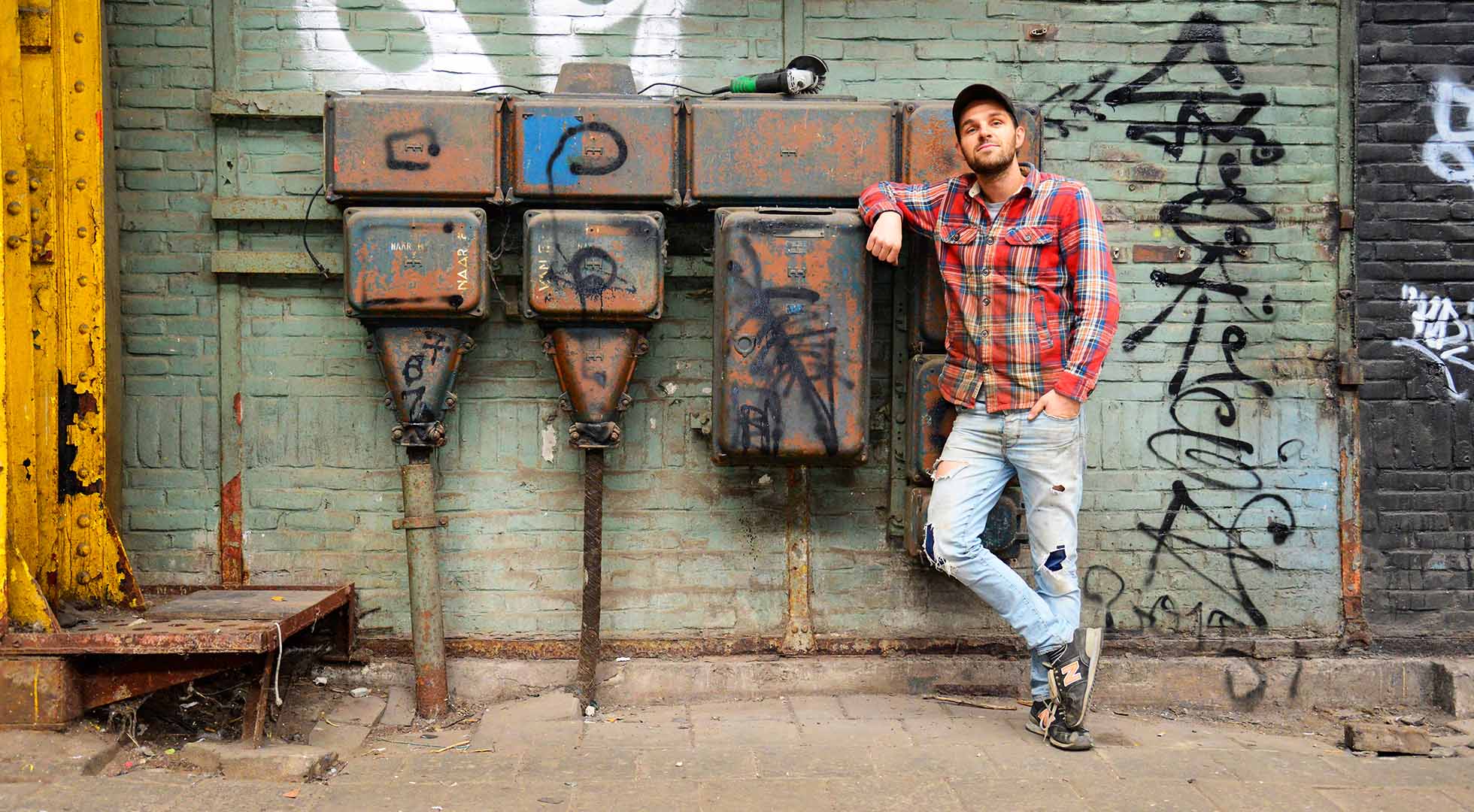 Chiel – Designer and owner Indusigns
Manage design and production departments
Chiel is the face of Indusigns. Since the start, he has been designing and making unique interiors for home and business with great enthusiasm. He became known for the program Old and New of BNN, in which he reached the final. He manages everyone in Zwolle and is mainly concerned with contact with clients and designing catering, office or shop. He also does a lot of administrative tasks.
I am Chiel Bodt and I was born in 1987. I live in Zwolle and have done various courses in Architecture. My latest diploma is that of HBO Bouwkundige, with a specialization in architecture.
Since day one. That was in 2013 when Gijs and I came up with the idea of ​​Indusigns.
I lead our design and production team. I am also the first point of contact for new projects and usually involved in the first designs. I also regularly perform tasks such as administration, packing packages and the installation of our projects. No day is the same and I am very good at that.
Thinking out of the box and thinking in terms of possibilities. Can't doesn't exist. I also like to work in a team.
I have a beautiful family with 2 beautiful daughters. This is where I prefer to spend my free time. I also like to drink a beer from time to time. I mountain bike fanatically and like to help family and friends with the most diverse jobs.
"Chiel is a real team player, who can provide excellent leadership. He is collegial and not afraid to roll up his sleeves himself. As a designer, he lands many great assignments, after which he manages the production team, so that everything runs smoothly. time is delivered. Without Chiel no Indusigns."
Gijs Bodt
– Owner Indusigns