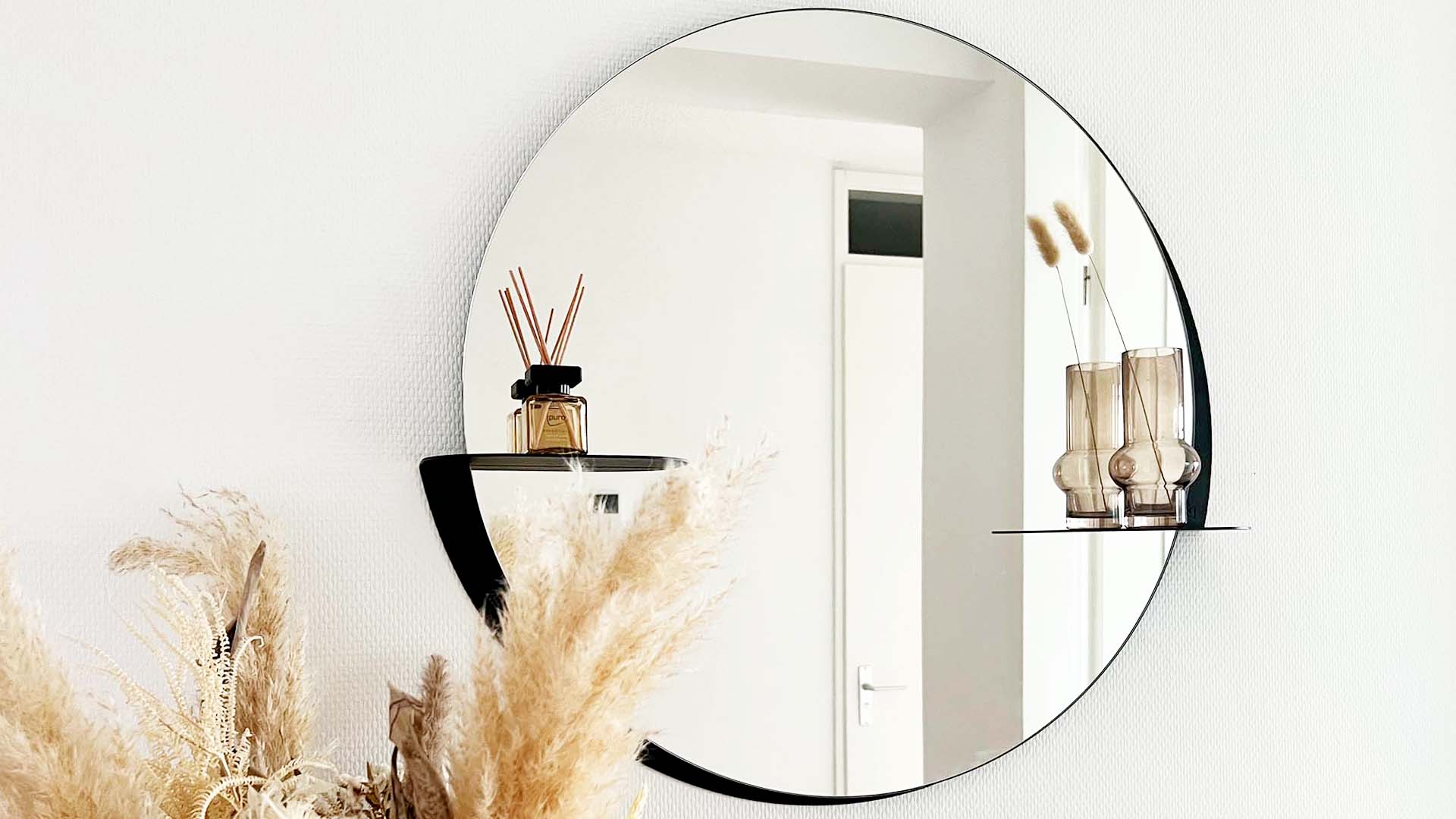 Designer mirror Mira. Eye-catcher for your home!
Designer mirror Mira is more than just a mirror! The added shelves make it of high decorative value for the interior. A unique design from the Netherlands.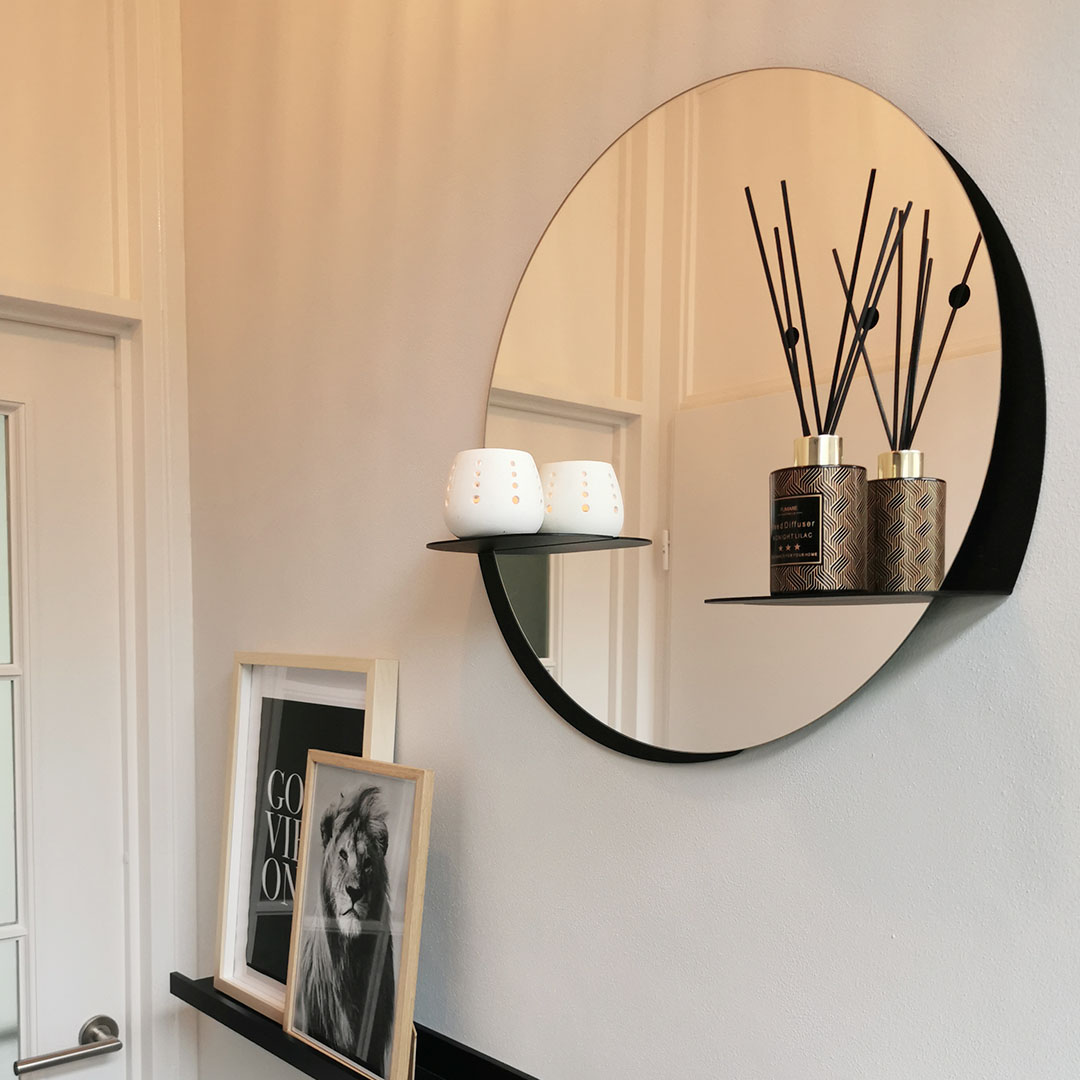 Review 1
Review 2
Review 3
Bianca *****
After a long search, we found our modern mirror at Indusigns. Beautiful design, beautiful materials and the finish is finished in detail. It now hangs beautifully in our hallway. Contact with Gijs was pleasant. Questions were answered quickly. Shipping, fast and well packaged. Great service!! We are happy with it.
Bring mirror Mira into your home
Why do you choose design from Indusigns?
Designers from the Netherlands
If you choose Indusigns, you choose fresh and innovative designs from young and talented product designers from the Netherlands.
Durable materials
Indusigns preferably designs and makes its eye-catchers from steel, making all products easy to recycle.
Unique designs
The enthusiastic designers at Indusigns always try to create unique products for the home.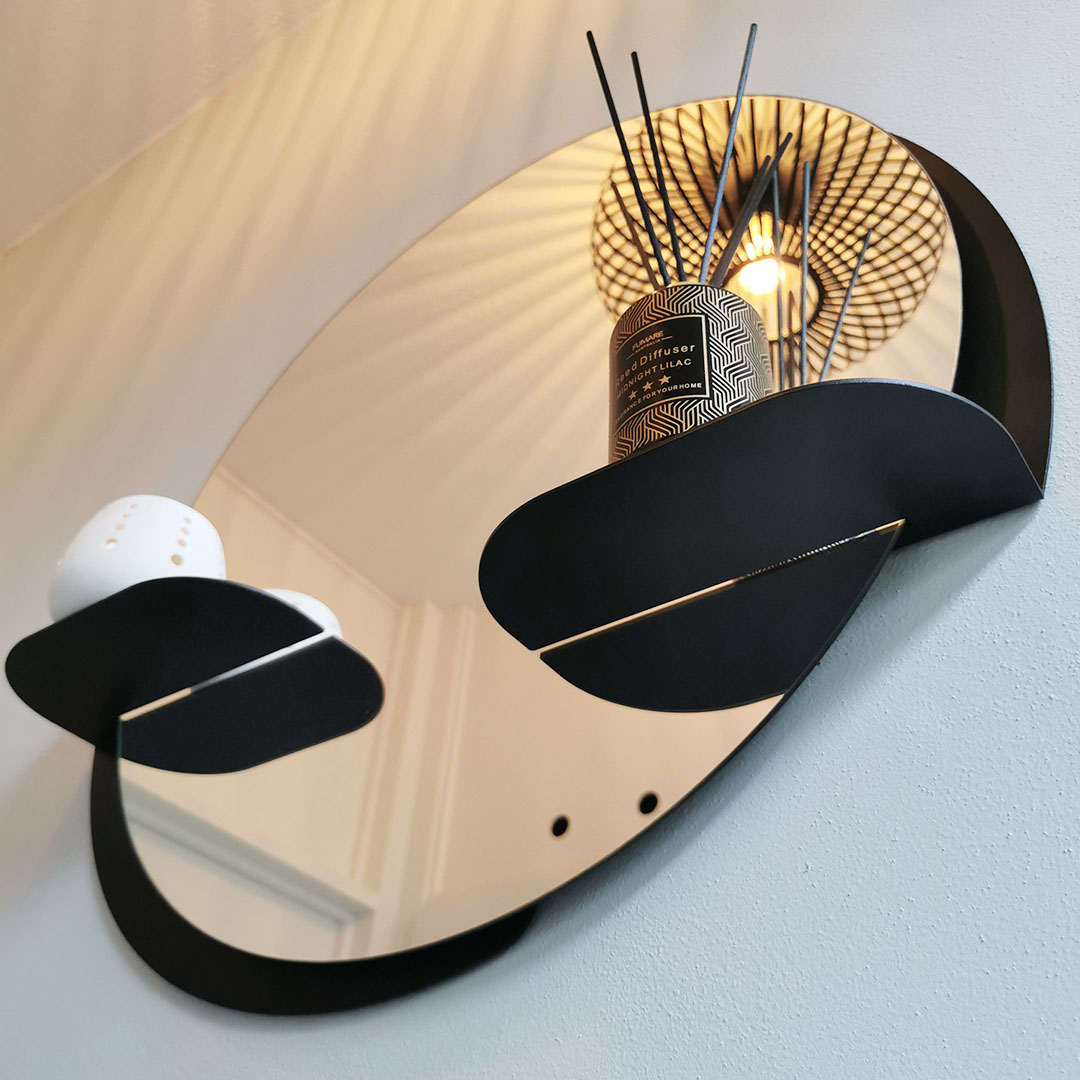 Shelves
Dimensions
Colors
Decorative value
The steel shelves give you the opportunity to decorate the Mira even further. For example, place a small plant or a nice scented candle on it. This way you give your interior even more atmosphere!
The Mira makes every interior more beautiful!
Did you know that the Mira mirror can be beautifully combined with the products below?! Complete the picture!