In mid-2013, the brothers Chiel (1987) and Gijs (1985) decided to join forces and start something together. At that time, Chiel had just returned from a trip around the world to New Zealand and had just graduated as an architectural engineer from the Hanze University of Applied Sciences in Groningen. Gijs graduated a year earlier as a sociologist / criminologist at the University of Groningen and thought about the next step in his life. For years it had been a dream for both to set up their own business and now that unique opportunity presented itself. Chiel was a creative and handy centipede by nature and Gijs had a lot of affinity with social media and marketing. So they decided that Chiel would start designing and making and Gijs would put it on the market. This is how the idea for the start of Indusigns was born.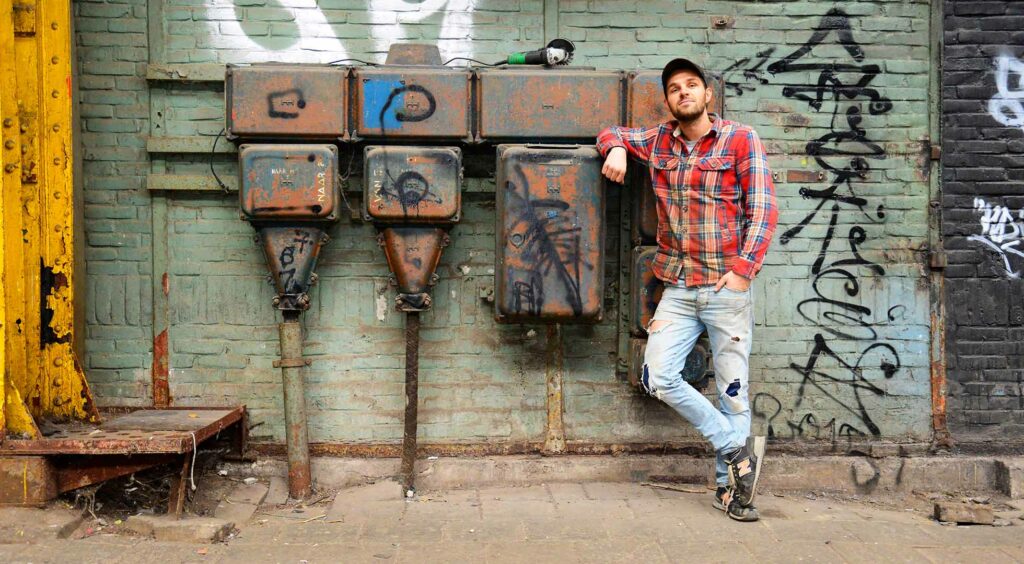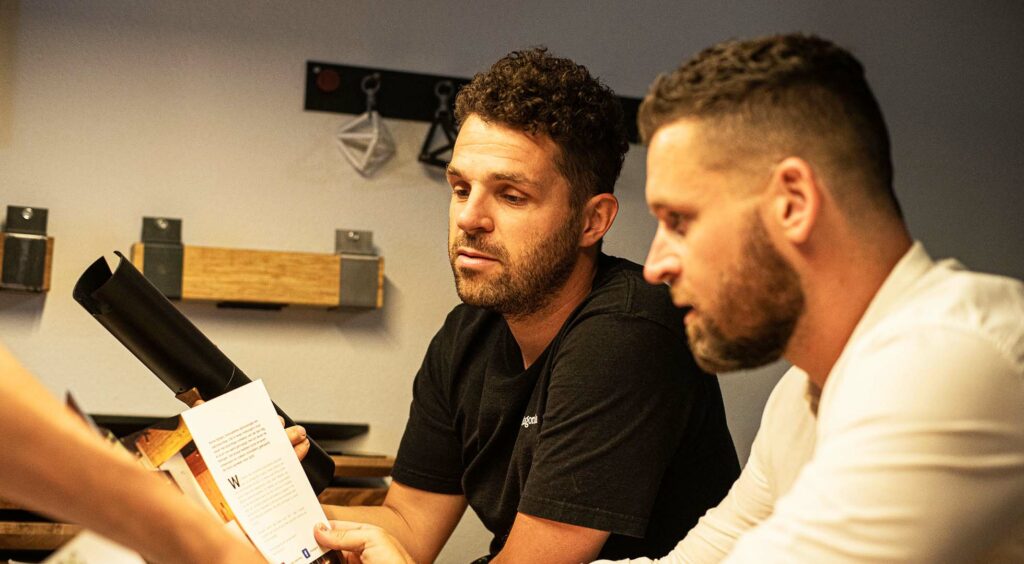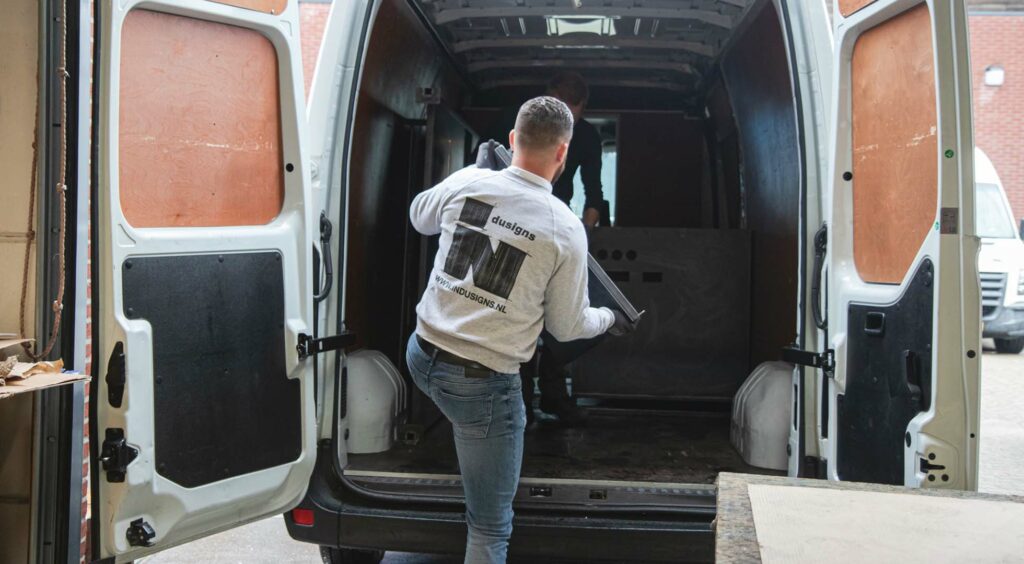 The start of Indusigns
Reuse of old materials.
"Upcycling is the transformation of an old, unusable product or material into something with a different function, which increases the value."
After some brainstorming, Chiel and Gijs decided to look for old oil barrels via marketplace. They had seen some on a market in Deventer and Gijs pointed out to Chiel that you could make many different things from this. Chiel was enthusiastic about the idea, especially because it was not only original and industrial, but also environmentally conscious. With Gijs' Toyota Starlet, the first oil barrels were collected one by one from different places. The barrels were then cleaned and Chiel turned them into various products for the interior. Think of hanging lamps, armchairs and tables. Gijs made sure everything was shown extensively on social media and the number of enthusiastic followers grew by the day. After two weeks, the first hanging lamp was sold to someone in the Randstad, whom they both did not know. That gave them a lot of energy and motivation to continue reusing oil barrels.
Sales started to improve and Indusigns was ready for its own accommodation, so that the activities could be expanded. Chiel had been working for a while for a furniture maker in Garmerwolde, near Groningen. There was still a small space available here and so the first workshop was created. In addition to discarded oil barrels, they also decided to give other old materials a sustainable second life. This principle is also known as 'upcycling' and at that time Indusigns was one of the largest parties in the Netherlands in that field. The number of followers on social media grew steadily and Indusigns' work became increasingly widely known. That was also because the brothers decided to show themselves a lot at creative markets and fairs. The company grew and grew and it was time for the next step!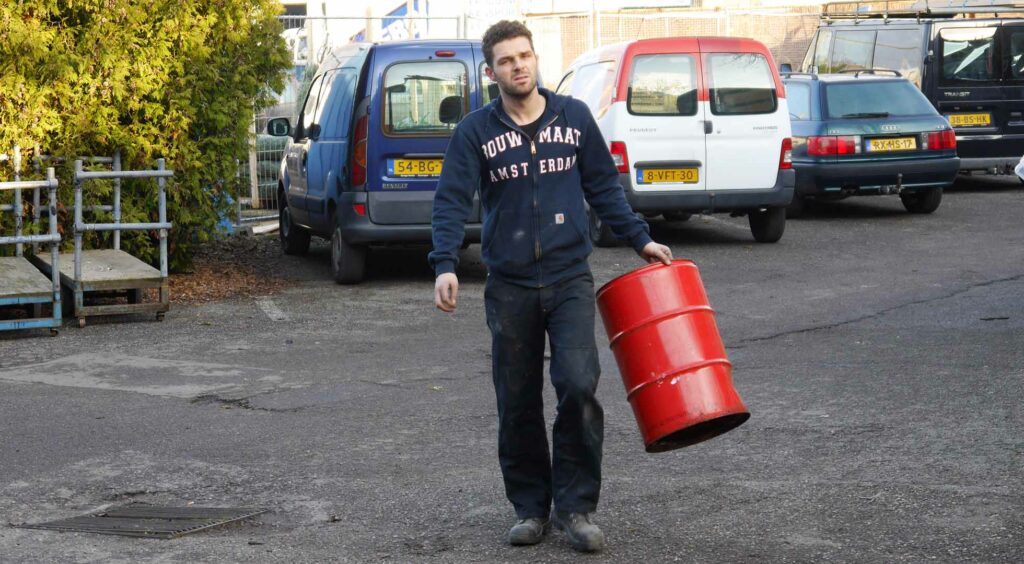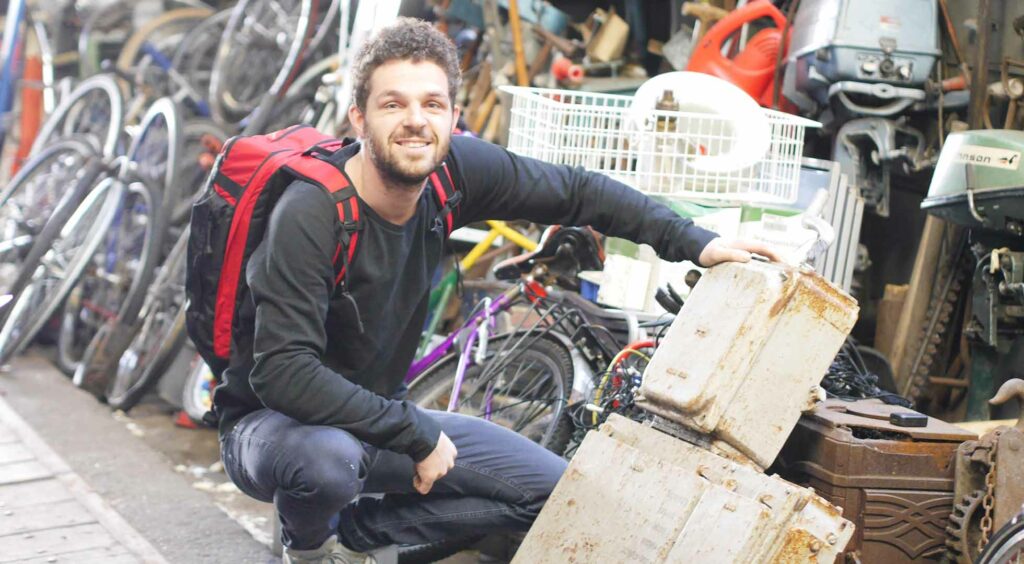 Indusigns in the early years
Giving old materials a second life.
The next steps from Indusigns
As mentioned, Indusigns started to grow considerably and a new workshop was not an unnecessary luxury. Chiel decided to move to Zwolle in 2014 and that was a great opportunity to find a new workplace. After an extensive search, they came across the Creative Cooperative (part of the CIBAP). There was a studio available in the workshop. An ideal place, because all the necessary machines were available. In Zwolle, Indusigns has once again grown considerably and orders now come from all over the country. The product range grew and meanwhile the first custom jobs started to arrive. Gijs meanwhile made sure that all completed assignments were extensively discussed on social media. After a year in Zwolle it was already time for the next step.
Chiel's girlfriend found work in Amsterdam and you guessed it. That meant another new workplace for Indusigns. But this time the search was not very successful. The brothers drove around Amsterdam for hours, but a suitable place, which was also affordable, was not easily found. After a week of searching, they suddenly came across the Public Workshop. A place where self-employed people could rent a place. There was still a studio available here and Chiel and Gijs immediately felt a click with the owners. This was the opportunity they had hoped for. The Public Workshop was located in an area where many creative companies had settled. All ingredients were present to allow Indusigns to grow further. It was a time when the brothers met many new people, entered into many collaborations and the assignments grew. A challenging time that they will not soon forget.
Gijs still lived in Groningen and came to Amsterdam one day a week to help Chiel in the workshop and to discuss the work together. In addition, the first intern was hired, a golden opportunity. This gave Chiel much more time to focus on new products and winning orders. Indusigns steamed ahead in the interior design world and its reputation increased further. The brothers were often at creative markets in Amsterdam and in 2017 they even participated in the VT Wonen fair in the RAI. In addition, Chiel was a finalist in the BNN TV program Old and New and they participated in the TV program De Buitendienst together. Indusigns was 'hot', you could tell by everything. Indusigns really started to become a brand. In the meantime, customization had become a large part of the work. The first really big order came from the hospitality industry. The assignment for La Cubanita ensured that Indusigns became a well-known player in the field of customization. That again resulted in significant growth!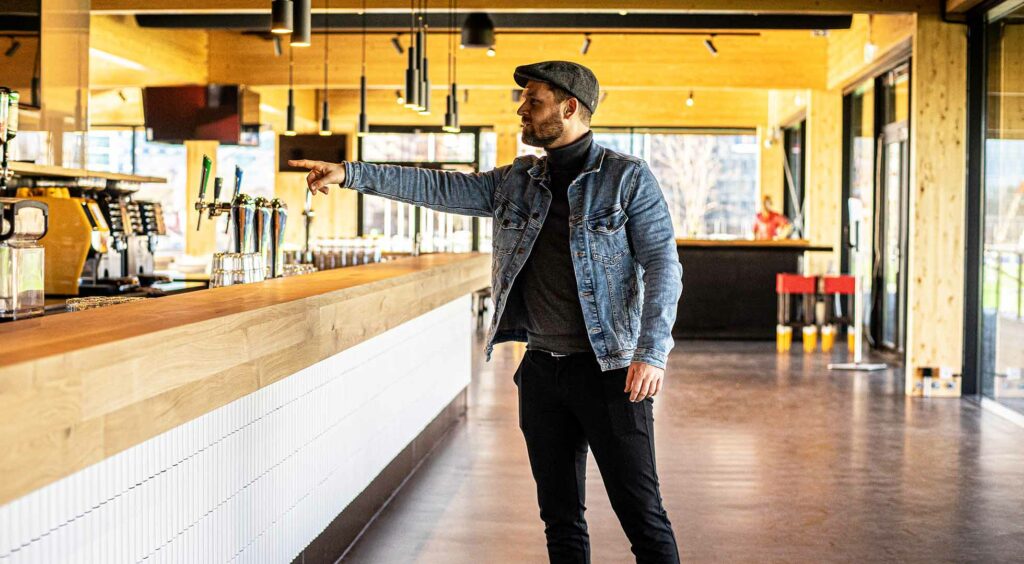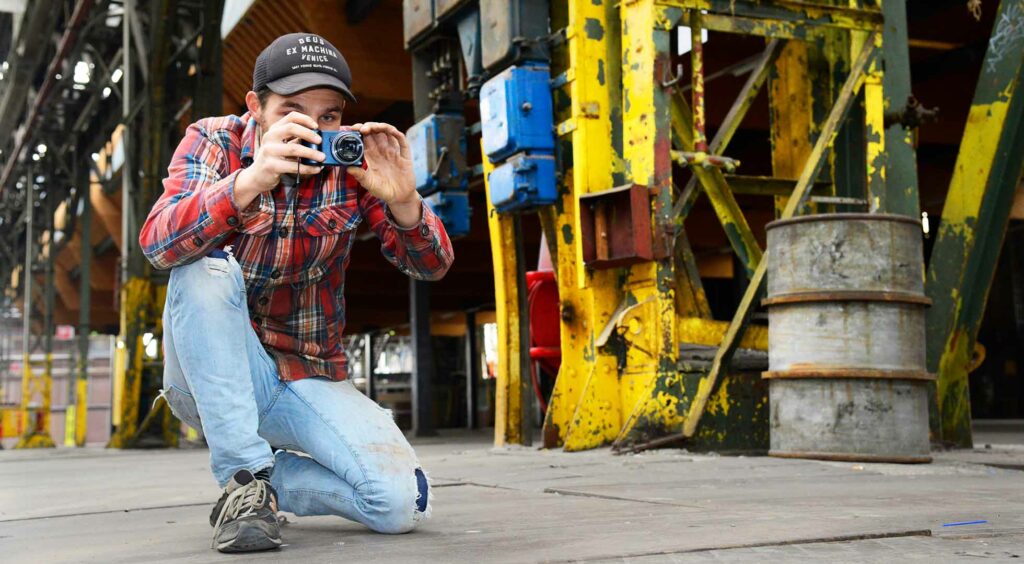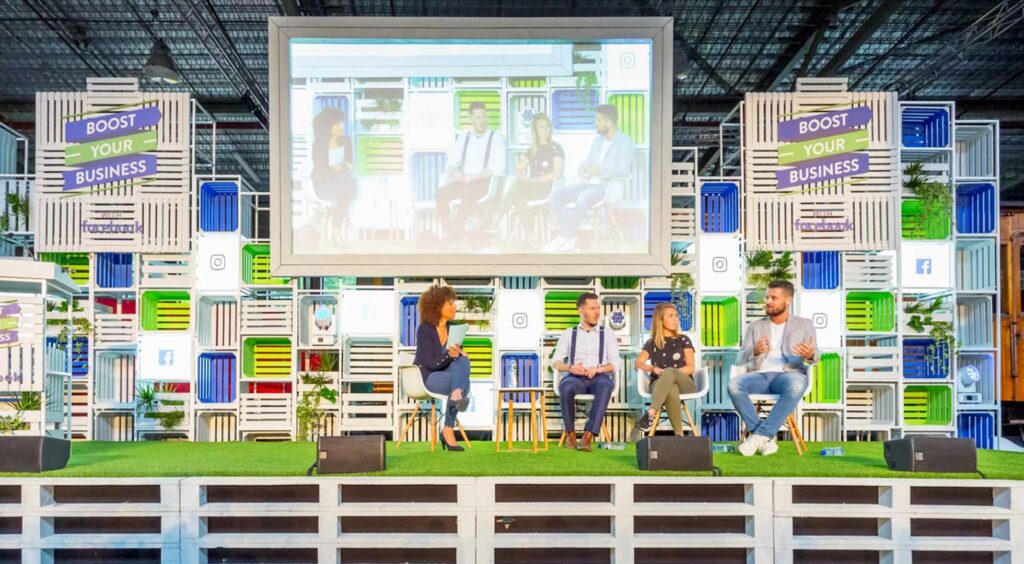 Our time in Amsterdam
New collaborations, larger assignments and a lot of fame.
And back to Zwolle again..
Chiel became the first father of a beautiful daughter in Amsterdam and because their parents lived in Overijssel, it was more practical to move closer to them. That meant the next move. The brothers decided to return to Zwolle. In Amsterdam Indusigns had grown enormously again, so returning to a small studio was not an option. Funda was searched and eventually they arrived at a beautiful building on the Marslanden industrial estate. After a visit and some negotiations, they decided in 2018 to go for it! To this day, the brothers are still in the same building and they now feel completely at home. The workshop is fully equipped with all necessary machines and everything is also in good order in the office. In terms of space, Indusigns has also improved a lot. An ideal situation for further growth of the business.
Because of this extra space and a growing team, ever larger assignments could be carried out and there was also the opportunity to develop new products. New trainees were hired every six months, mainly from the Industrial Product Design study at Windesheim in Zwolle. Ideal for Chiel and Gijs, because that way they could see what kind of meat they had in the tub. The Indusigns team now consists of a product manager, project manager, site manager and an experienced welder. In addition, there are some temporary workers and of course the brothers themselves. A close-knit team that does not shy away from a challenge. Indusigns products are widely known among the Dutch public and Indusigns has also become an important player in the world of custom interiors for the hospitality industry, office, shop and home.
At the time of writing, the brothers are thinking about a new home in Zwolle. You can't avoid looking for more space when the work increases and the assignments get bigger. It is a nice development, of course, but it also always causes a lot of stress. Fortunately, the target building is 2 doors down. That hurts, haha. Indusigns will focus more on developing products for the home in the coming years. There will also be a new website, so that they can professionalize across the board. Indusigns continues to grow and innovate, so it's definitely worth following them!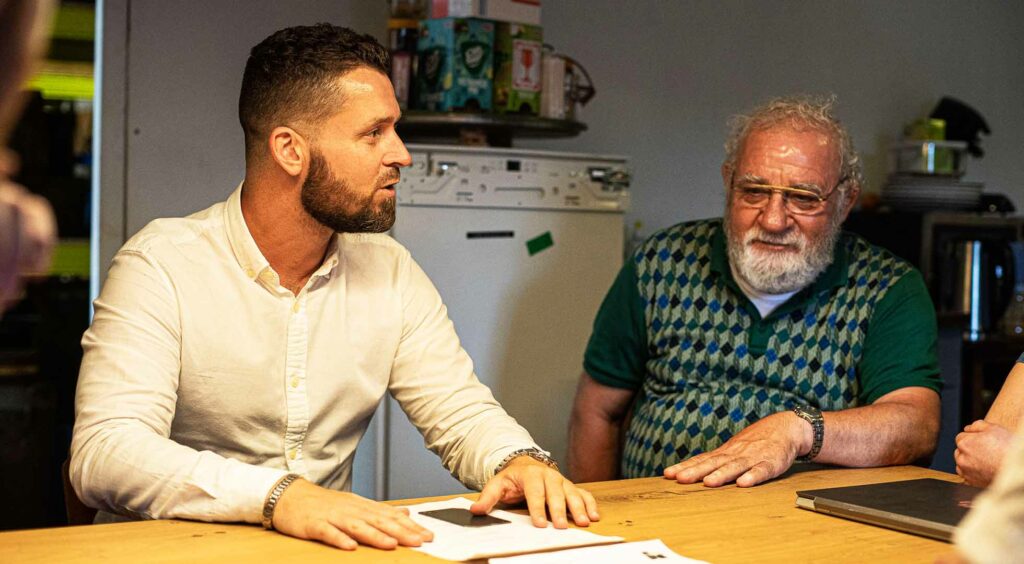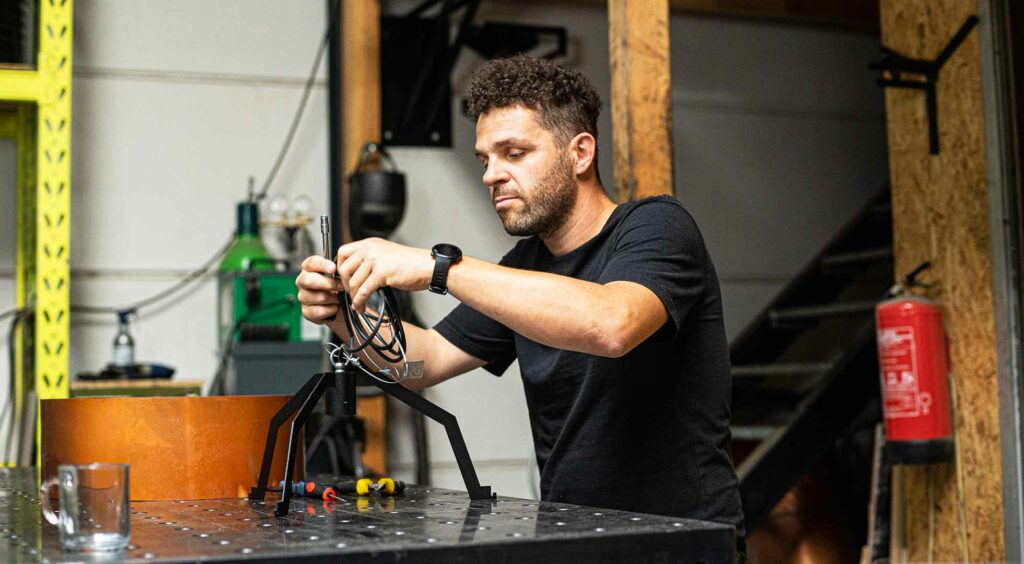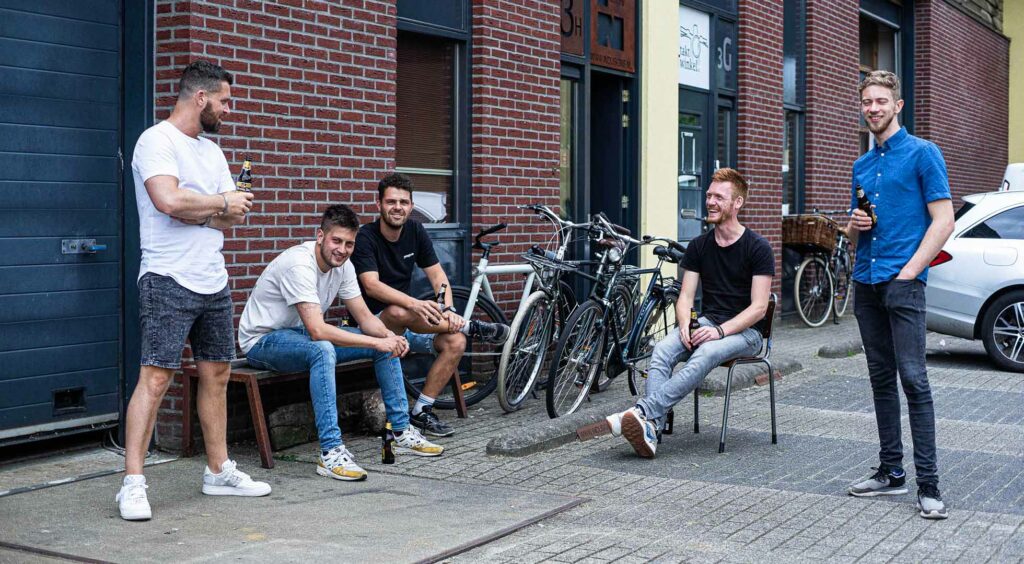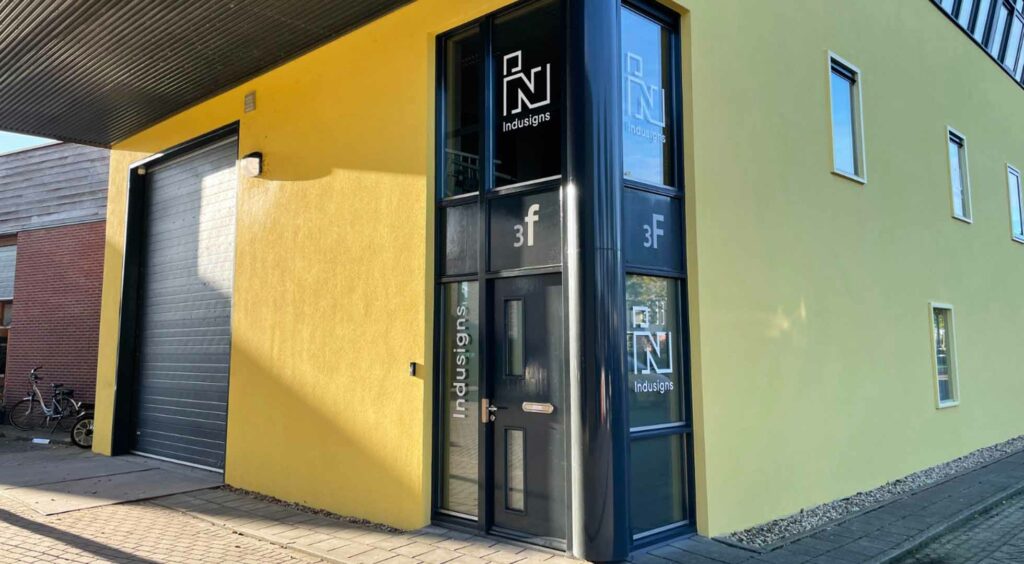 Completely at home in Zwolle
A nice place.
A selection of our clients
Marqt, Melkweg, Plopsaland, La Cubanita, Campina, Hello Fresh, Gemeente Amsterdam, Bear Grylls, Hans Brinker Hotel, Zuivelhoeve, Stegeman, Den Eelder, Club Zand, De Bierfabriek, Walibi, Gemeente Meppel, Jumpsquare, Dydell, AMI Kappers, Circuitpark Berghem, Studio Sool, Renewi, Monkeytown, Cendris, Just Brands, Foodhallen Rotterdam, Anna Pancakes, Bistro & Wijnbar Bruut, Hooghoudt, Duvel, Vedett, Camping de Watersnip, Kuster Olie, Graafschap College, Miyagi & Jones, Brouwersdam, Oak Wine & Food bar, Bistro la Bohème, Strandpaviljoen Paterswoldsemeer, Restaurant Zinderend, Hof van Saksen, Restaurant Bij Mij, Restaurant Olympia Haven, De Thuishaven, Roobol, Brasserie de Houttuin, Zwaartafelen, Hanze Projectinrichting, Landal Greenparks, Nozems den Helder, IW Noord Holland, Brasserie 10, Restaurant Voilà, Upstairs Traprenovatie, AFC Amsterdam, Moodz Delft, Planq, Decodeur, De Munt, Bartjes Vis, Hotel Herikerberg, Beautanica, Fit For Free, MVV Maastricht, Xyleia, Monster Sushi, Rever, PM Furniture, Paviljoen Pool, Van Galen Keukens, Koning van Engeland, Restaurant State, Hotel Brakzand, V-Plan, Nemo Science Museum, De Smaeckkamer, Preston Palace, FC Abcoude.
Now that we have put a lot of time and effort into expanding our product range for the home over the past year, it was of course time for a new and professional webshop. This is now up and running and we are very happy with it! Our products stand out well and the style of the webshop suits Indusigns. We will have a lot of fun with this in the coming years! In the coming period we will continue to fill the webshop with new designs, so keep an eye on us. Did you know that we now also sell in the DACH countries? These are Germany, Austria and Switzerland, all German-speaking countries. The goal is to expand the number of countries even further, with France and Denmark as the first options. To achieve this, the website must first be further translated and that takes a lot of time! All in all, these are great developments that will allow Indusigns to grow further. Keep following us and we promise you new products for your home every quarter, which will make your interior even more beautiful!
A little more about our new webshop. We are aware that positive reviews are extremely important for continued growth as a webshop. It creates trust among our customers and makes them more likely to place an order. We are therefore very proud of our reviews on Google. Customer service and quality are of paramount importance to us and this is reflected in the nice words that our clients have for us. Check out the reviews below!
In recent years we have completed many projects in the hospitality industry, offices and shops. They can be characterized above all as innovative, eye-catching and atmospheric. Recently we have also started to focus on the development of modern, timeless and stylish products for the interior. Interior design from Dutch soil. Watch the video below and get the unique work of Indusigns at home!
Would you like to learn more about us or our work?
Please contact Chiel or Gijs. They are always ready to answer all your questions. Are you curious about our workshop and would you like to get acquainted in real life? Nice, the coffee is ready! Please let us know in advance, because there is not always someone on the premises.