Mirrors are not just for reflecting our own reflection
In the world of interior design, mirrors play a much bigger role than just being a functional piece of furniture. They are versatile decorative elements that can enrich the ambiance of a room in a unique way. The decorative value of mirrors is undeniable as they combine aesthetics and practicality in an elegant unit.
Mirrors not only serve to reflect our own reflection, but they can also significantly affect the visual size of a room. Especially in smaller spaces, mirrors can be strategically placed to visually enlarge the space and give it more depth. This effect creates an illusion of space and openness, which is particularly beneficial in urban homes where space is limited.
Mirrors occupy an important place in the interior and nowadays often have a dual function
Almost every room in the house could use a mirror
A mirror increases space and gives more light to the interior, provided it is hung in the right place
A mirror tilts the interior to a higher level
The variety of mirror frames allows them to be adapted to different interior styles. An antique frame can add a touch of nostalgia to the room, while a minimalist framed mirror can seamlessly integrate with modern designs. Large mirrors with ornate frames can add a touch of elegance and opulence, while sleek, frameless mirrors encourage a contemporary look.
In addition to their ability to enhance a room's style, mirrors also help maximize natural light. By reflecting rays of light, they can brighten darker areas of a room and create a lively, friendly atmosphere. This is especially beneficial in rooms that don't have enough windows to let in natural light.
"Our design mirror Mira is more than just a mirror"
Do you have any space left on the wall?
Placing mirrors, however, requires care and thought. A mirror should be placed in such a way that it catches and reflects the light without causing glare. Facing windows or lights are often ideal sources of such reflections. In addition, mirrors should be positioned to reflect interesting views or design elements of the room rather than pointing out uninteresting or chaotic areas.
In summary, it can be said that mirrors in interior design are far more than just functional accessories. They act as design elements that can enhance the style of a room, change room size and optimize natural light. Whether in a classic living room, a modern bedroom or a sleek bathroom, mirrors are versatile tools to enhance the beauty and practicality of the interior. Adding elegance and sophistication, mirrors are undoubtedly an asset to any home.
Discover the Indusigns story
A story of two brothers who joined forces. They have been designing unique home interiors since 2013!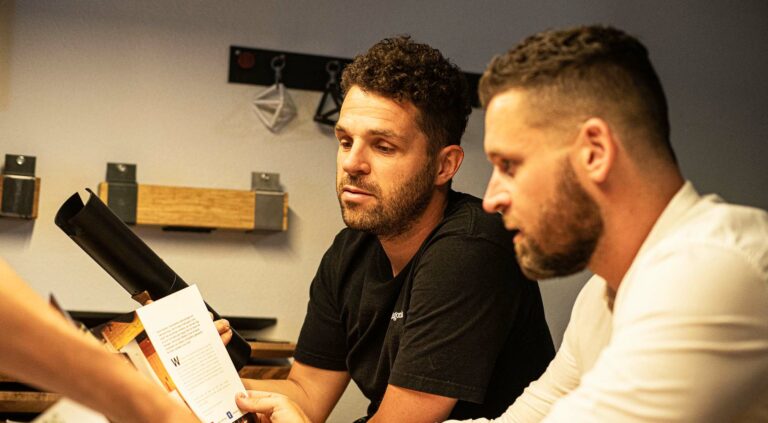 Discover the Indusigns story
A story of two brothers who joined forces. They have been designing unique home interiors since 2013!